How to Reduce your Heating Costs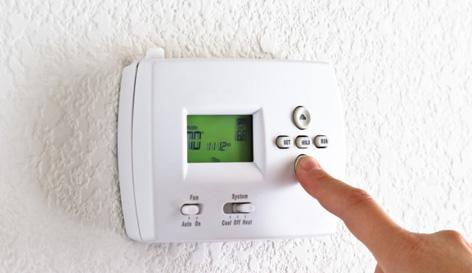 How to Reduce your Heating Costs? During the cold months we all feel the pinch of the cost of heating our homes. There are many things we can do to lower our heating bills. While some of these may cost money, there are simply and effective ways to lower your heating bills that do not cost you anything.
Lower your thermostat. Simply lowering the thermostat in your home a few degrees can shave 5%-10% of the
Reduce the water heater temperature. It's also not likely to be noticeable if you turn down the thermostat on your water heater to 120 degrees you will save money and also make it safer to protect yourself and your children from scald issues.
Be aware of inadvertent heat loss. Keep your doors and windows shut when the heat is on and if your home has a fireplace that you aren't using, be sure the flue is closed and glass doors are in place to minimize heat loss.
Use Vent fans wisely.  Use Bathroom and Kitchen vents as needed, but turn them off as soon as possible so that the amount of heat loss in minimized.   
Reduce water use. This will not only save money if you have a public water supply, but it is a good way to reduce the amount of times your water heater has to fire and heat your water. Water saver shower heads and reducing your shower times are very effective.
Use the sun when possible. During times when the sun is out make sure you open your curtains or drapes. Close them during the evenings to curb some of the heat loss.
There are also several low cost ways of lowering you bills. These will include checking/replacing weather stripping, Changing your furnace filter, change to a set back thermostat and having your furnace tuned up by an HVAC tech.
Signature Home Inspection is a Certified Home Inspection service located in California serving Orange County, San Diego County, Los Angeles County, Riverside County, Santa Clara County, San Mateo County, San Francisco County, Contra Costa County, and San Bernardino County California.
www.signaturemore.com                                               888-860-2688
https://www.signaturemore.com/wp-content/uploads/sites/19/2013/07/Reduce-Heating-Costs.jpg
273
472
signature
https://d3bfc4j9p6ef23.cloudfront.net/wp-content/uploads/sites/19/2018/10/23205029/logo_PAR_ver21.png
signature
2013-07-14 11:19:25
2018-11-30 22:52:06
How to Reduce your Heating Costs